"Herb is a thing that Gives you a little
time to yourself so you can live"
Marley Natural™ Core
Bob believed that a healthy, sustainable relationship with nature not only benefits us as individuals, but also is essential for global well-being and happiness. In how our products are cultivated, packaged and distributed we are mindful of our environmental footprint and how we protect our environment for future generations.
Marley Natural™ is proud to offer our exceptional cannabis products in four core categories:
MARLEY GREEN ™
Hybrid
Selected for a balance of the cerebral effects of sativa with the physical relaxation of indica.
MARLEY GOLD ™
SATIVA
Chosen to deliver energetic, uplifting effects—a more cerebral experience. Perfect for daytime use.
MARLEY RED ™
CBD RICH
Strains sourced for their analgesic, anti-inflammatory and anti-anxiety properties. Relatively low levels of THC.
MARLEY BLACK ™
INDICA
Chosen for those seeking a more physical, full-body experience. Deeply relaxing and soothing.
Carefully cultivated by independent growers dedicated to environmental responsibility and mastered cultivation practices. Flowers are hand-selected for enticing aroma, appealing taste, ideal structure, and optimum efficacy. Strains range from tried-and-true favorites to unique variations that embody the Marley Natural™ ethos.
3.5g
Premium pre-rolls made exclusively from hand-selected whole flower cannabis. Sourced from local farms run by experienced growers committed to sustainable farming practices. Rolled in unbleached paper with a crutch filter for that smooth Marley smoke. Tested for potency, purity and safety, our pre rolls are loaded into our "matchbook" re-usable tins for convenience and discretion.
3 x 0.5g
Premium quartz glass and metal cartridges, with ceramic heating elements. Featuring oil that starts with top quality, sustainbly-grown flower. Our pure CO2 cannabis oils are extracted using a hydrocarbon-free process, followed by distillation and added 100% cannabis-derived terpenes. High purity and potency and even, balanced hits for those positive Marley vibrations.
0.5g
STUDIO
Inspired by Bob's time spent in the studio with some Herb, writing and recording music - surrounded by his most trusted collaborators, bandmates, producers, family, and friends.
Marley Natural™ STUDIO strains were developed in that same spirit. Like the partnership between artist and producer, we hand-select our cultivation partners to create masterpieces of modern indoor herb. STUDIO strains are grown in a controlled environment by farmers who share our vision for artistry and responsible cultivation. Sustainably grown and mindfully cultivated, our STUDIO strains are fire you'll want to experience again and again.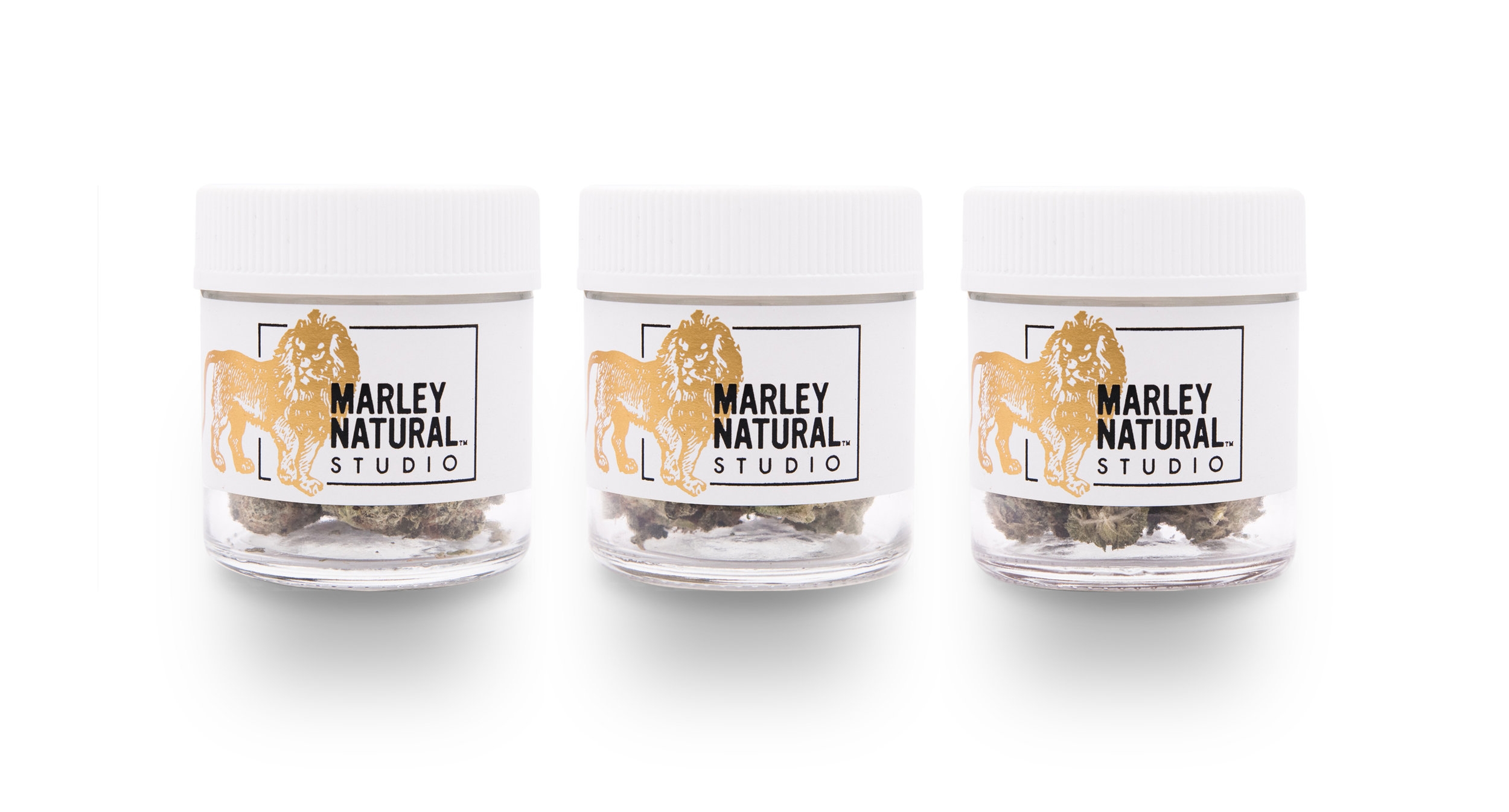 Herb cultivated in a controlled environment, with flower profiles distinct from those of an outdoor grow. Like the partnership between artist and producer, we hand selected our cultivation partners to ensure our vision was realized. Sustainably grown and respectfully cultivated, our STUDIO sessions are fire strains you'll want to experience again and again.
3.5g
In collaboration with exceptional extractors, our vape oils are developed exclusively for Marley Natural™ STUDIO: rooted in tried-and-true classic strains, with reintroduced 100% strain-derived cannabis terpenes, and most uniquely, a potent boost of converted Delta-8-THC.
Learn more about Delta-8-THC HERE.
0.5g
Heritage
The legendary strains that inspired Bob are back. Sun-grown with respect, these old school buds are famously blessed with transcendent positivity. Featuring artwork by Neville Garrick, Bob Marley's art director.